About the Music Light

A lamp housing measuring 44 cm across contains 24 'SMD 5050' LEDs (each consisting of 3 separate LEDs, making a total of 72!) from the premium brand YPHIX®, ready to bathe your music in radiant light. With a life expectancy of 30,000 hours, they will provide you with all the light you need to play as much music as your heart desires! In the event that you actually use the lamp for so many hours, simply send it back to us and we will install new LEDs ready for the next 30,000 hours of use. The colour temperature of the light is 3000K (also available in 2700, 4000 or 6000 K, when you want this you can place a remark during the ordering process). In this photo we have removed the dividing partitions between the LEDs (which prevent the radiated light from causing discomfort to others) so as to give a clearer view of the LEDs.
The LEDs' housing is constructed from a single piece of aluminium to facilitate the release of the minimal amount of heat the LEDs emit. The easier it is for the LEDs to release heat, the longer they will last. The housing never becomes more than slightly warm to the touch.
The flexible neck is specially made for Primavista by Carniaflex.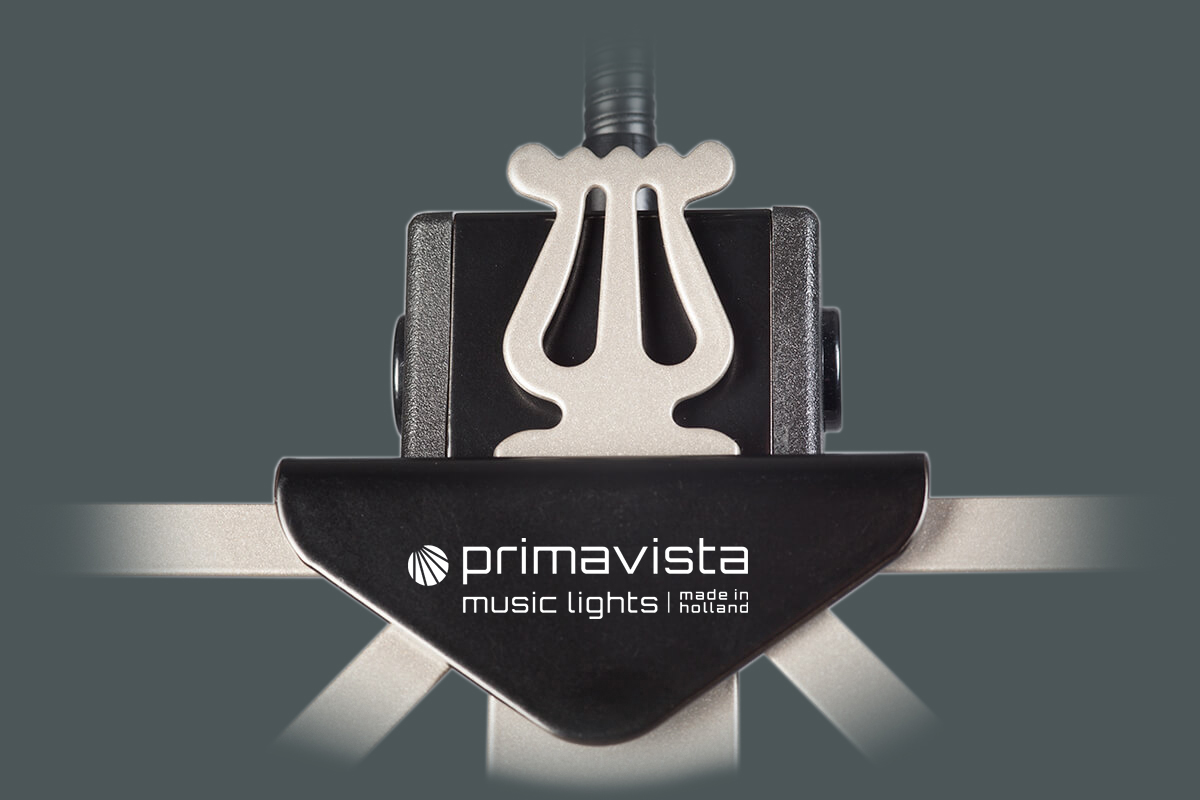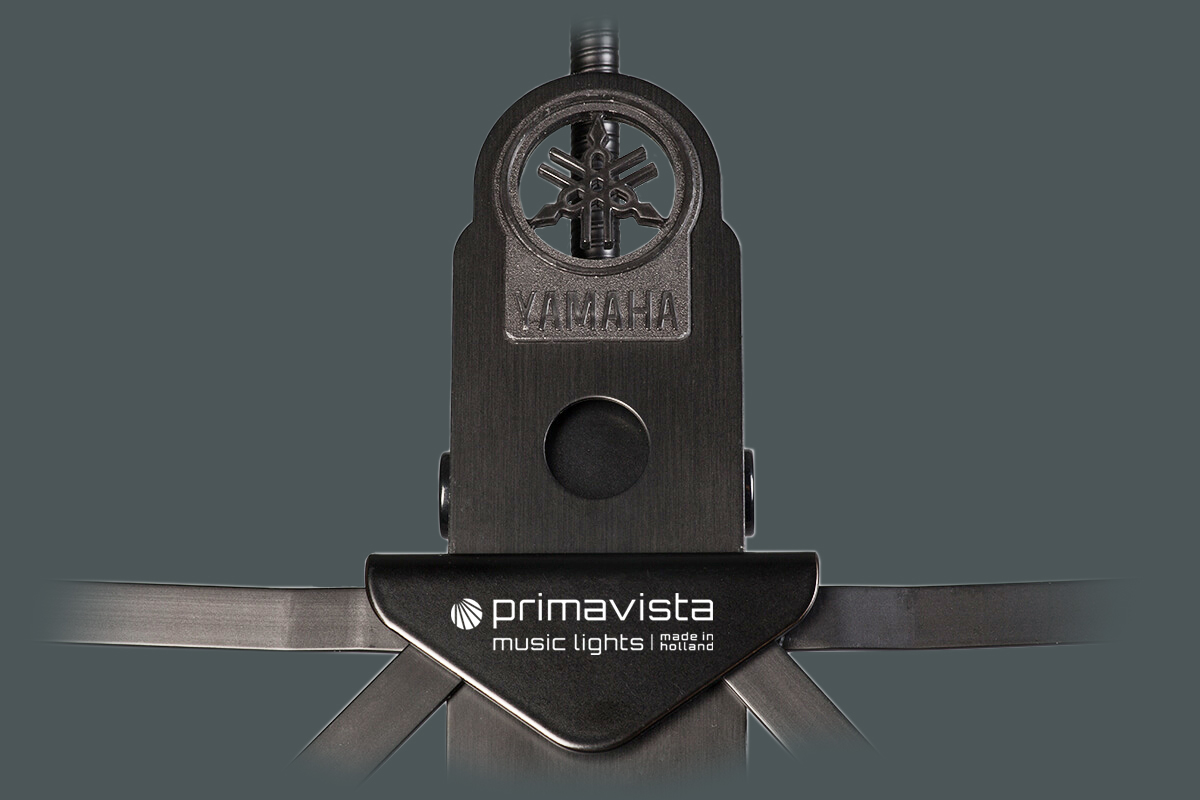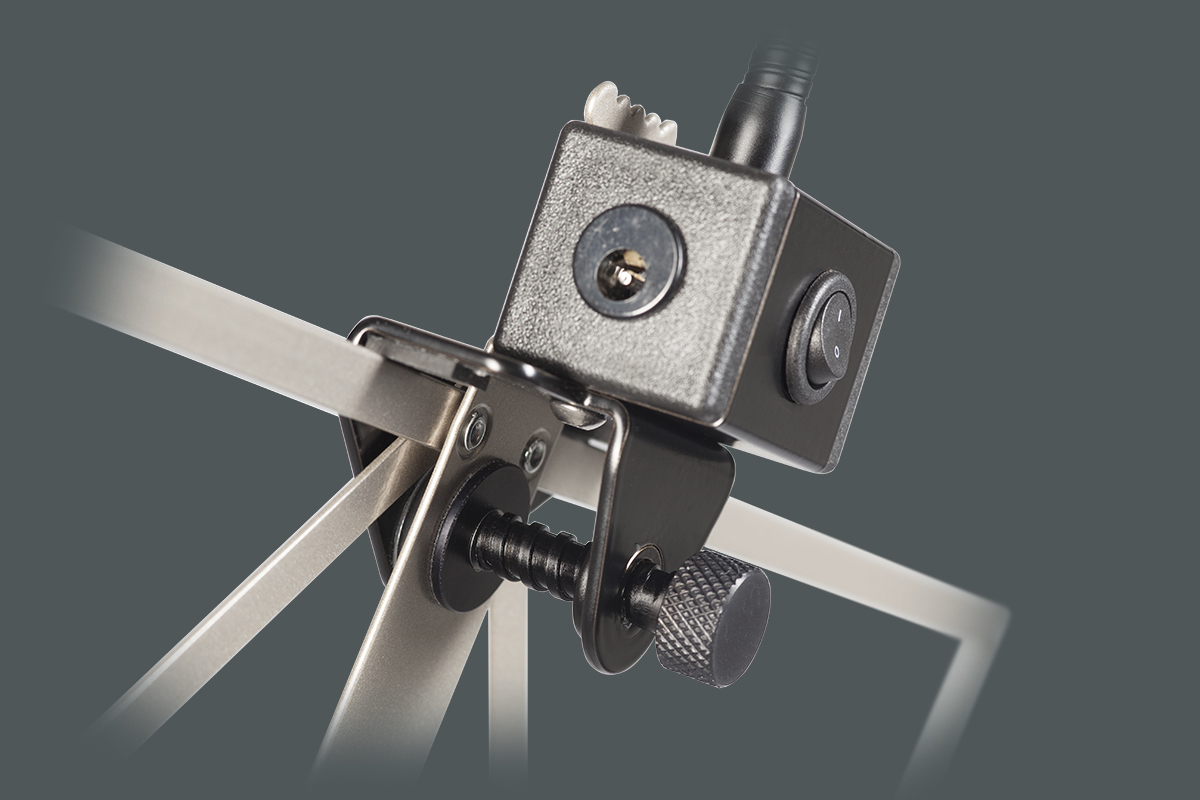 The patented clamp can be mounted on anything with a width of less than 21mm. Thanks to the ingeniously positioned slot, the clamp can be mounted over the lyre crest of a folding stand, so that the lamp rests firmly on the horizontal metal frame. No chance of your stand lamp slipping off halfway through a tricky passage of music! The screw has been designed in such a way that it literally takes a single twist to attach the clamp to the stand. The screw has been specially manufactured for Primavista by Metatech. All the components are made of metal (aluminium, stainless steel, brass): we consider constructive components made of synthetic materials to be taboo!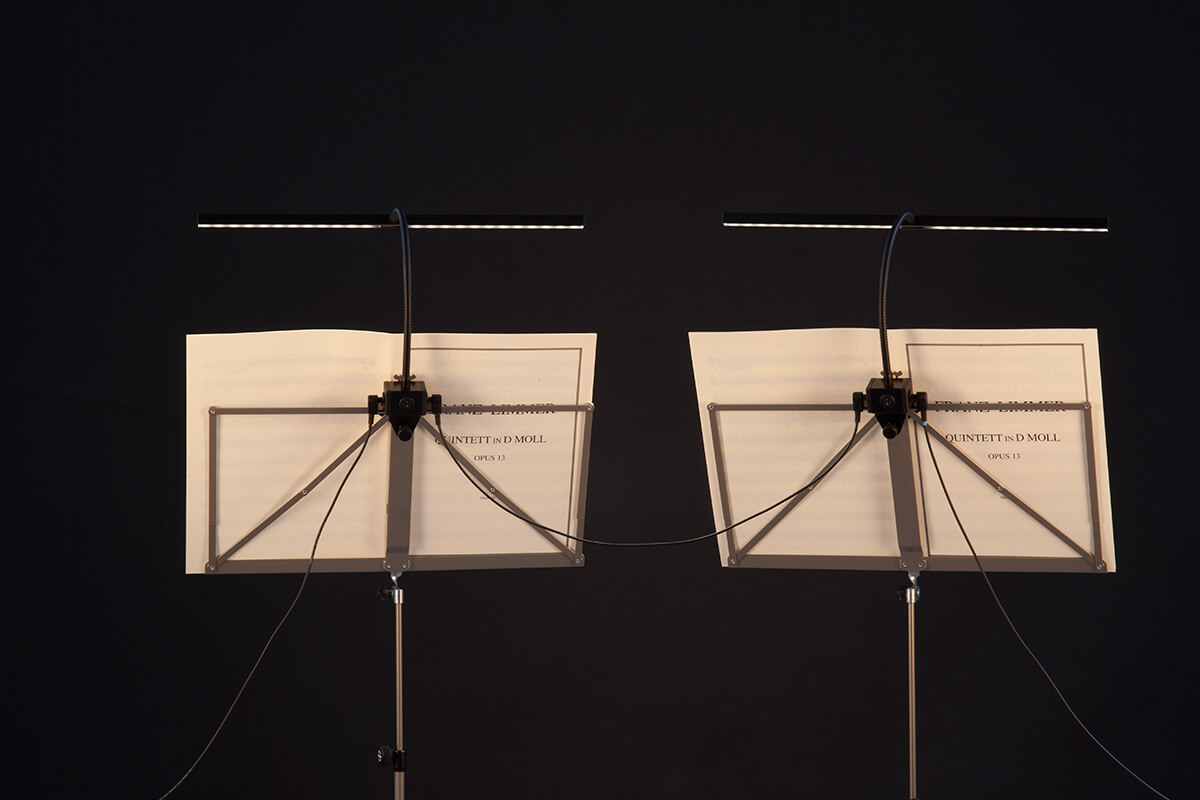 Need a light? Just plug into your neighbour! No more hassles with a tangled mess of cables that all have to be plugged into a central point. You can connect as many as 8 lamps to each other*, without compromising the functioning of individual switches or dimmers. This means your neighbour's lighting is unaffected if you dim or switch off your own lamp.
* this is not possible for the 'Music stand lamp with switch and dimmer'